My Cyndi's Secrets » All, Lifestyle » Take the "Work" Out of Your Post-Workout Skincare Routine!
Welcome to My Cyndi's Secrets™

Embrace a joy of life -.Joie de vivre
Be the Personal Best YOU Can Be! Ooo la la!
Shhhh! My Cyndi's Secrets!
My Dear Friends,
Burn, baby burn! After a great workout, do you think about cleansing your skin? If you said NO – you are not alone. Most people don't think to immediately cleanse their skin – but this can contribute to dreaded acne flare-ups! Yuck!!!          Don't worry because your little Cyndi Sleuth has some great tips to take the "Work" out of your post-workout skincare routine.   Let me share My Cyndi's Secrets – Shhhh!™ 🙂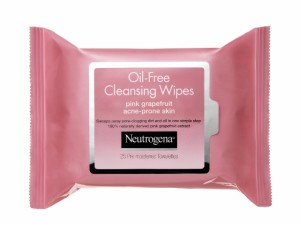 TIP 1) When working out  sweat mixes with oil, dead skin cells and bacteria. This can lead to clogged pores and acne. I hope this makes you think twice before skipping that crucial step of cleansing, post-workout. I suggest you try a cleansing wipe like, Neutrogena Oil-Free Cleansing Wipes Pink Grapefruit. OMG- I LOVE these! They come in a cute convenient little dispenser pack you can easily keep in your gym bag or tote. These little towelettes provide a quick and easy solution in the locker room to banish bacteria and prevent workout-induced acne. I love the "fresh -face" feeling I get after removing all the yuck from my skin. The best part is if i'm on a tight schedule I don't even have to rinse my face. I simply toss the towelette and I'm ready to "face" a great day! Woo hoo!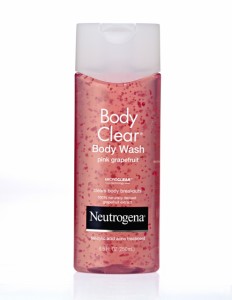 Tip 2)  Take advantage of the showers in the locker room! By the time you get home, the sweat on your body is already mingling with bacteria in your pores, which will most likely lead to some brutal acne. I suggest using a body wash that has salicylic acid in it. That's the magic ingredient that can help prevent an unsightly breakout and with it's exfoliating qualities your skin will glow! Try Neutrogena Body Clear Body Wash Pink Grapefruit. After a good workout nothing beats the exhilarating feeling you can get from this uplifting blast of grapefruit plus vitamin C, that this unique formula provides. You will also be happy to know that it DOES NOT DRY THE SKIN like many competing brands.  The lathering formula completes the shower experience. Heck who doesn't think bubbles are fun!….. And I can't forget to mention that the pink grapefruit scent smells nice! After working out at the gym – everybody will thank you. Shhhh! 😉
And until next time……. Strut your stuff on the red carpet of life!                                           My Cyndi's Secrets – Shhhh!™
Life is too short so I say InJOY! Cyndi Targosz
copyright 2014 STARGLOW Productions, Inc.
Filed under: All, Lifestyle · Tags: ageless, beauty, body image, Cyndi Targosz, Diet, exercise, fashion, Fitness, lifestyle, Makeup, My Cyndi's Secrets - shhhh!, Neutrogena