My Cyndi's Secrets » All, Diet / Exercise » Trainer Tadeo: Preventing Fitness Injuries
Welcome to My Cyndi's Secrets™

Embrace a joy of life -.Joie de vivre
Be the Personal Best YOU Can Be! Ooo la la!
Shhhh! My Cyndi's Secrets!
My Dear Friends,
Most of us head into the New Year with high hopes for a new or at least better looking body.  How's that working for you? Have you experienced burnout? All too often those well intentioned fitness New Year resolutions translate into injuries that are a result of overworking the body or subscribing to misinformed fitness techniques. Today I invite one of my favorite fellow celebrity fitness trainers and former professional soccer player, Tadeo, to share his top tips for staying injury-free. Now you can continue on your 2014 quest to getting the body of your dreams – safely!
"My Cyndi's Secrets – Shhhh!"  ….……….Psssssst! Come with me!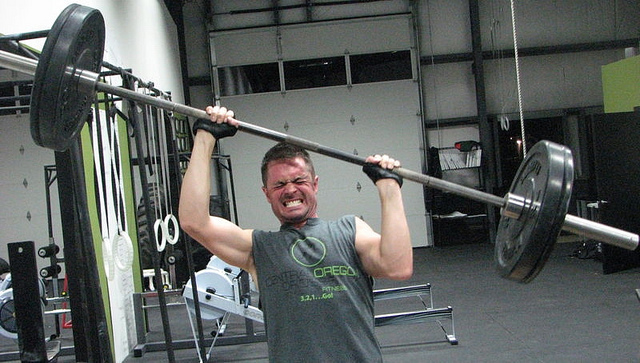 PREVENTING INJURIES WHILE REACHING YOUR FITNESS GOALS
By Tadeo
Fitness Tip #1 – Eat Sensibly
·       First, make sure you are eating sensibly. Rather than cutting out a food group, focus on cutting down on the quantity you consume. Being properly fueled is the first step to beginning and completing your workout regime effectively.
Fitness Tip #2 – Compete with Yourself Not Others
·       There are a number of factors that determine how fast or long we can run or do a certain exercise – age, fitness level, etc. Competition is not the point of working out. Instead, focus on enhancing your individual needs and going at your body's own pace.
Fitness Tip #3 – Don't Rush Progress
·       Start off slow with the intention of getting stronger progressively. Focus on form, breathing, and gradual progress.
Lastly, do your research – make sure you are training with a qualified professional with the proper education and real work experience to meet your needs. There are many popular workouts and classes that are actually more detrimental to your health than good. Minor weight loss now, will not outweigh the stress of long-term injuries later. For more fitness tips, or information on Tadeo's latest DVD "Cuerpaso: Natural Butt Lift & Tummy Tuck", please visit www.Cuerpaso.com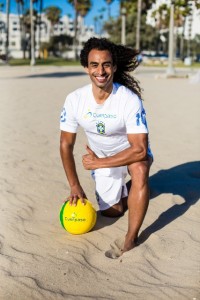 About Tadeo
Tadeo, a graduate of UPENN's Wharton School of Business, chose to pursue his real passion early on – of being a professional soccer player in LA and Brazil.  He's also attended the University of Southern California where he studied Kinesiology. He's fluent in Spanish, English and Portuguese. He has trained at some of the top gyms in the country including the Reebok Sports Club in New York City, Crunch gym, Sports Club LA in Beverly Hills, and Eqinox West Hollywood. He is NASM and AFAA certified. Tadeo's signature Cuerpaso® Beach Camp work out was recently voted "Best Beach Butt Workout" by LA Weekly in its current Best of L.A. issue. For more information, please visit www.cuerpaso.com
 # # #
And until next time……….Strut your stuff on the red carpet of life! Shhhh!
Life is too short so I say – InJOY!
Cyndi Targosz
Copyright  2014 STARGLOW Productions, Inc.
Filed under: All, Diet / Exercise · Tags: Cyndi Targosz, Diet, exercise, Fitness, fitness DVDs, prevent injury, soccer, Tadeo