My Cyndi's Secrets » All, Entertainment, Interviews » Denim & Diamonds and CBS TV's Criminal Minds + More!
Welcome to My Cyndi's Secrets™

Embrace a joy of life -.Joie de vivre
Be the Personal Best YOU Can Be! Ooo la la!
Shhhh! My Cyndi's Secrets!
My Dear Friends,
Her name was Susie. She was tiny and frail with short choppy baby-girl blonde hair.  Though I met her years ago while doing my internship in Speech Pathology at Wayne State University in Detroit Michigan, I knew I would never forget this precious little angel. She was one of my young clients. Susie may have been just 6 or 7 years old but somehow I knew that there was a depth in her soul that desperately wanted to be revealed to those that cared. I could see it in her piercing sky blue eyes. Yet Susie seemed distracted. It was like she was in another world. She repeated everything I said. "Can you point to the red ball?", I asked. "Point to the red ball, point to the red ball", Susie responded and said it again and again.  I would discover in my training that this repetitive behavior is called "echolalia".  You see Susie was diagnosed with Autism and "echolalia" can be one of the common symptoms. At the time of my training autism was not spoken about nearly as much as it is today. I knew then that though Speech Pathology would not be my long term calling, that I was supposed to meet this child. I made a promise to myself that as my life moved forward I would speak for her when the opportunity arose. Well Dear Susie – the time has come.  
The My Cyndi's Secrets infotainment report includes an eclectic mix of Hollywood entertainment, sports, cool events, self help tips and a lot of FUN – That's Infotainment! Our mission is to share JOY worldwide! 
Pssssst!
 Come with me! …..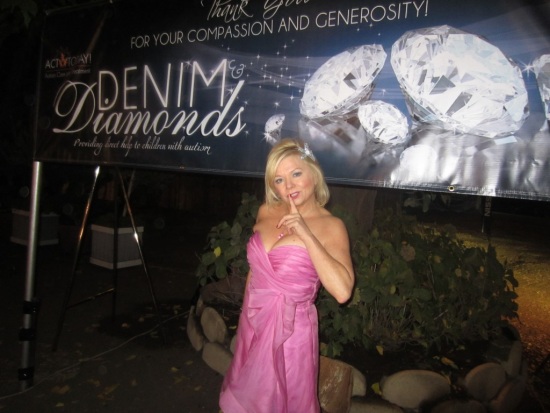 Let me share My Cyndi's Secrets™! Shhhh!™                                                              ( Please "share" + Comment below) 
In today's Column:
Denim & Diamonds and CBS Televisions Criminal Minds + more for Autism!                       (Video and photos by Gator)
I am invited and go to so many events that sometimes I find it hard to write about all of them. However, today I felt compelled to sit down and tell you about a very special gala I recently attended. It was ACT Today's (Autism Care and Treatment Today!) 7th Annual Denim & Diamonds for Autism fundraiser at the Calamigos Ranch in Malibu, California. I couldn't help but think about little Susie who I mentioned in my above introduction. Certainly the awareness of autism has grown since my college days and yet much research still needs to be done. That's why I was thrilled to hear that the fundraiser rose over $250,000.  Net proceeds from the star-studded event will help provide resources and grants to children with autism whose families cannot afford or access the necessary tools their children need to reach their highest potential, including grants for therapy, medical care, assistance dogs, assistive technology, basic safety equipment, tuition for special needs schools and social skills programs. It was a heartwarming star-studded event with more than 500 guests in attendance.
Actor Joe Mantegna ("Criminal Minds"), television executive Steve Mauldin (KCBS 2/KCAL 9) were honored with the ACTivist award and community activist Kathleen Sternbach received the Golden Cowgirl award for their tireless efforts raising autism awareness.
Below is an interview I had with Joe Mantegna who has a lovely autistic child. You'll also be surprised to find out that Joe and I have something in common. Click the video link:
Showing support for Joe Mantegna and to help spread autism awareness was the very talented and very handsome Shemar Moore (Criminal Minds). Please click the video link:

Meeting ACT Today honoree Steve Mauldin along with his wife Sheilah and daughter Stephanie is a true privilige. Please enjoy the heart warming interview I had with this beautiful family!

I think it is wonderful the way celebrities use their star status to help a good cause. It's also fun to see celebrities Wowed by other celebrities. I can tell you without a doubt that this star studded crowd was truly wowed by multiple award-winning singer/songwriter Brian McKnight. In the photo below I share a few My Cyndi's Secrets with Brian! Shhhh!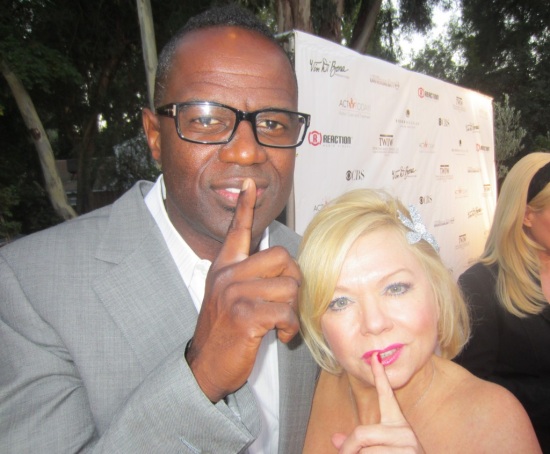 It was a delight speaking with the lovely AJ Cook (Criminal Minds).  Find out the scoop from the set along with  her secret to staying in shape. Click the link:
There were so many interesting people in attendance like the beautiful Monique Ganderton. She started out in modeling before moving to stunt work. She has doubled for Leelee Sobieski, Bridget Moynahan, Daryl Hannah and Rebecca Romijn to name a few. You have seen her stunt work in The Hunger Games and the just released movie, Hansel and Gretal. Monique and I discuss the danger of doing stunt work in the photo below. Shhhh!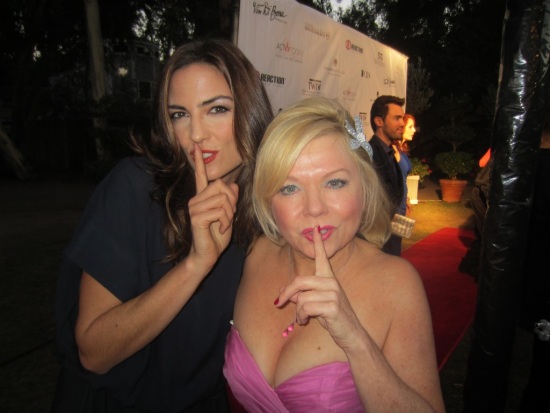 One of the major sponsors of the Denim & Diamonds fundraiser is Vin Di Bona Productions. I was thrilled to meet the renown Vin Di Bona (TV Executive) and his awesome wife Erica. Vin is responsible for numerous hit television shows including America's Funniest Home Videos which just celebrated it's 500th performance! Woot! Woot! Click the link for our fun and informative interview:

I've always admired the pretty, extremely funny and talented actress Bonnie Hunt (Cheaper by the Dozen, Jerry Maquire). She is credited with being a comedienne that other professionals respect and look up to. One of Bonnie's mentors and a mutual friend of ours is the legendary actor Jonathan Winters .(It's a Mad, Mad, Mad, Mad, World; The Smurfs).  In the interview below I hope you enjoy some of the words of wisdom that Bonnie shares about her relationship with Jonathan as well as how she is happy to be involved with raising autism awareness.
Meet lovely young actress Hunter King. Many fans know her from her work on the soap The Young and the Restless. She also was recently seen in her starring role on the Nickelodeon hit TV Show Hollywood Heights.. Hope you enjoy our fun interview. Click the link:

I had great fun interviewing funny man Mark Christopher Lawrence ("Chuck"). Click the link:

A highlight of the evening was having the opportunity to chat with actress Jean Smart. She is best known for her role as Charlene the CBS  sitcom Designing Women. I also thought she was great in the TV show 24 with her portrayal of Martha Logan.. In the photo below Jean and I share My Cyndi's Secrets! 🙂
Actor Lou Diamond Phillips also attended Denim & Diamonds. Many long time fans will remember Phillips breakthrough role  in the part of Ritchie Valens for the film La Bamba. If you are like me you are probably humming the song La Bamba right now! LOL! He also received a supporting actor Golden Globe Award nomination for his role in Stand and Deliver and a Tony Award nomination for his role in The King and I. Yep – I was thrilled to meet him. Enjoy the interview. Click the link:

It takes a lot of talented and caring people to put an event of this magnitude together and many involed work without any accolades. I send a big shout out to the countless people who work so hard to help raise funds for this good cause. Below is my interview with Nancy Alspaugh-Jackson. She is the Executive Director of ACT Today. I invite you to listen to her powerful message. Click the link:

ACT Today! is a national nonprofit 501(c)(3) organization whose mission is to raise awareness and provide treatment services and support to families to help their children with autism achieve their full potential.   For more information please visit www.act-today.org
In the beginning I shared my introduction to autism through dear little Susie. I made a vow to speak for her when the opportunity arose. Her voice still echoes within me. Spreading the word about ACT Today is a message worth "repeating".  Susie wherever you are, on this night I heard hundreds of voices speaking for you!.
And until next time!……  Strut your stuff on the red carpet of life! Shhhh! 🙂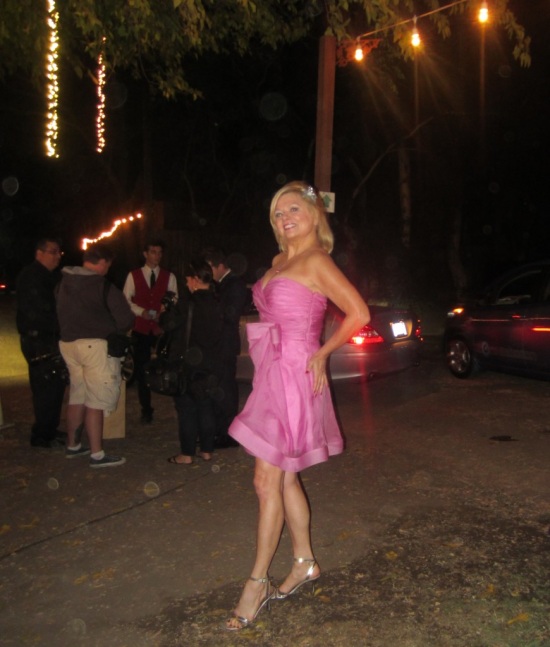 Life is too short so I say – InJOY!
Love ya,
Cyndi Targosz
PS. Please feel free to leave a reply or comment below. I would love to hear from you! 🙂
Subscribe to FREE My Cyndi's Secrets™  
Click here to Follow me on Facebook !
Subscribe to Cyndi Targosz YouTube Channel
You Can also Cyndi Chat: If you need a private phone consultation to work on more specific and individualized goals I am now offering some of the same services that I give to my celebrity clients.
Copyright 2013 STARGLOW Productions, Inc.
Filed under: All, Entertainment, Interviews